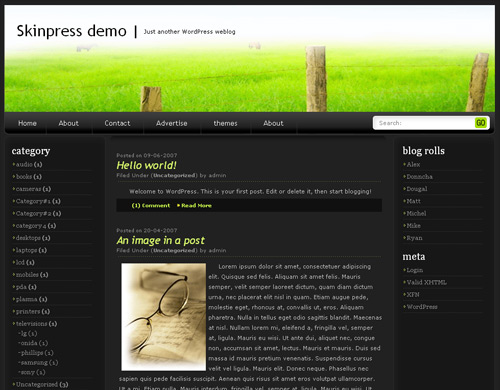 This is a very interesting design which is sure to be a hit with individuals who reside in or appreciate the rural life. The main graphic incorporates a barbed wire farm fence in the foreground with a rural countryside setting in the background. An agricultural farm scene with a horse and a sheep in the background.
The theme is dark black and green, with an organic and rustic feel to the 3 column design.
To fully comprehend the attention to detail in this web site design then be sure to take a peek at our live demo which will illustrate this WordPress themes functionality.
This free wordpress theme is very easy to install.