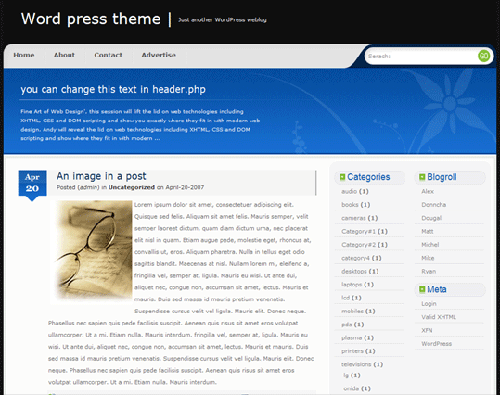 This theme has been developed by hand from scratch and is a 3 column design. In black and blue this is a strong dark web site design. The big header allows for a substantial free description or offers you the possibility to highlight any area of your site that you like.
The design has been inspired by a Garden Pond, with the water represented by the smooth rounded edges. Overall this is a crisp clean design.
As with all the themes we release, we are always sure to thoroughly test our themes for wordpress compatibility. We make sure all our themes are widget ready and straightforward to install.