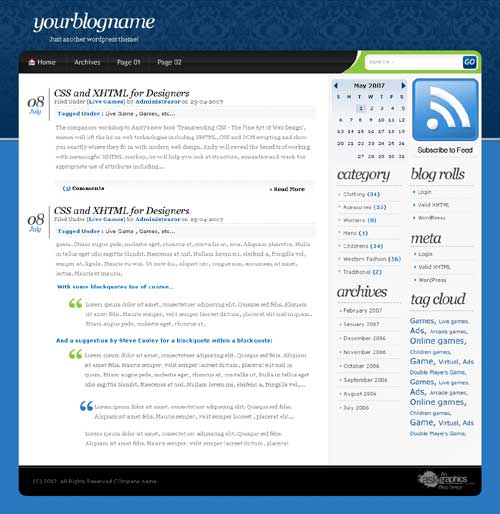 |
A thoroughly modern design. Although the site is cutting edge and a clean interface it also has old world qualities. With the top half of the navigation looking like heavy flock wallpaper you may find in an old french chateau. This is the contrasted with a sky blue background for the bottom half or more of your web page.
The two differing backgrounds are combined well for two primary reasons. In the first instance the top half of the design first visible when you reach the page fades from the heavy flock effect to a neutral dark blue. This is then further complemented by a 3d effect square edged grey blue bar to help divide the two sections.
The site is further enhanced with a clear top navigation bar which includes an easy to recognize home icon to help your users.
The search function to the right hand side of the navigation in a swoosh of green is a nice artistic touch.