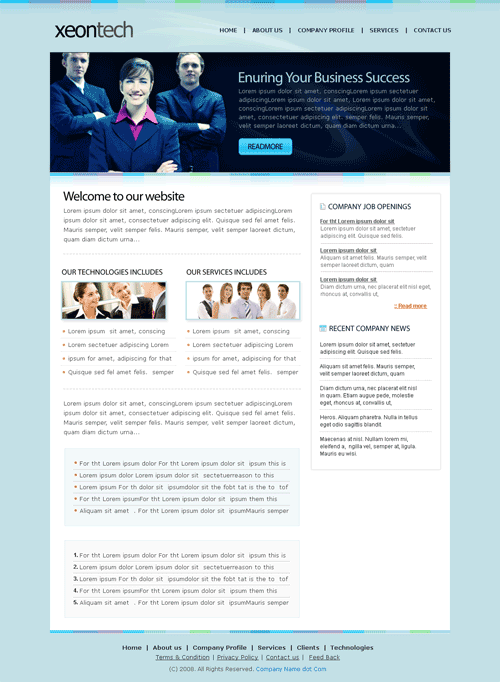 Any company that provides technology related goods, products and services will want to consider this ncredibly clean and effective template which will offer you an extremely strong online presence.

The attention to detail will reflect in your corporate image, allowing you to appear thorough and professional. There is a strong use of a stock image this represents a team of 3 that make a very confident looking team.
The design template makes use of bold and dark colors.