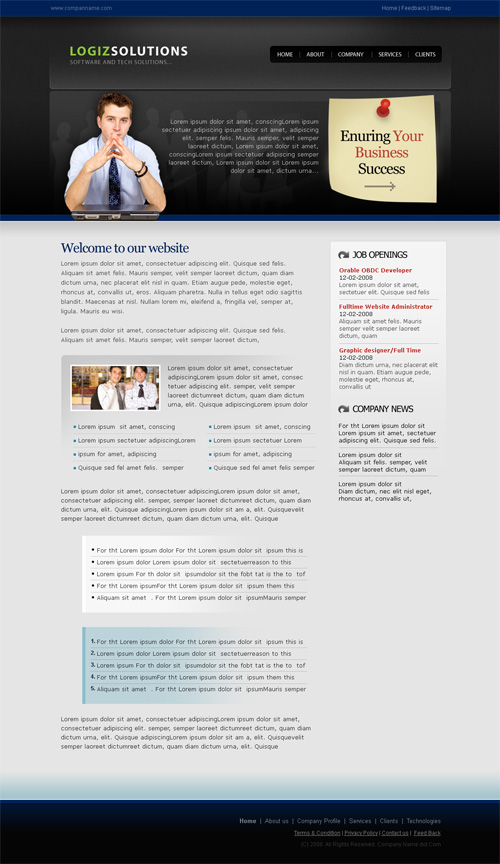 This template has a very modern edge with its wide use of the page. There is an extremely large header which is very popular at the moment. The header incorporates a bold 'Post-It" note style to-do sticky which can be used for sites with frequent updates or in fact anything you wish to highlight.

The yellow to-do sticky is great for including a call-to-action that you want to feature across your site, and would be a very effective place to put your opt-in subscription.
The theme also includes the image of a young male executive with a liberal edge. The liberal feel is offered through the model wearing leather braided wristbands with rolled up shirtsleeves. The model is contemplating an issue over his closed laptop.
A particularly strong use of blue in this design gives this design a sharp impression overall. Eye catching and sure to be a winner.