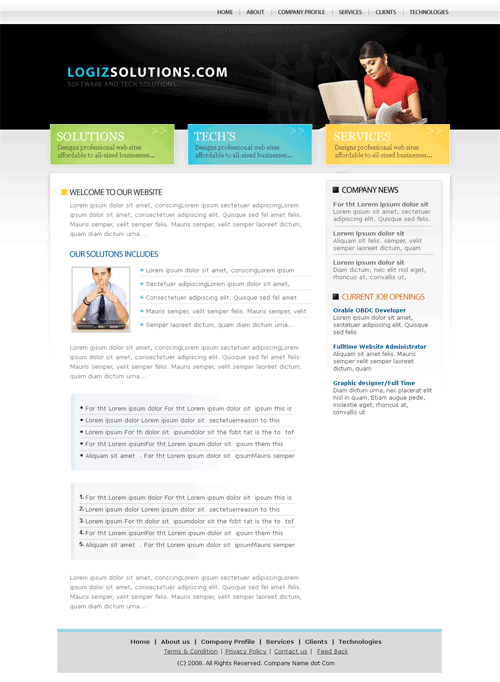 Clever utilisation of xHTML gives the impression of a 100% width page with the style of a fixed width design. The background is plain but bold which is extremely effective.

The header is made up of a dark black background with a web2.0 stripey gradient. In addition the Foreground of this top banner has a woman working at her laptop and glancing through paperwork. This would make
a perfect site for any female executive site, law firm or even post graduate student services.
The design offers a simple clean layout, with the use of a multitude of colors this template is extremely flexible. Yellows, Reds, Greens, Blues, Grays and black all make an appearance in this well constructed design.