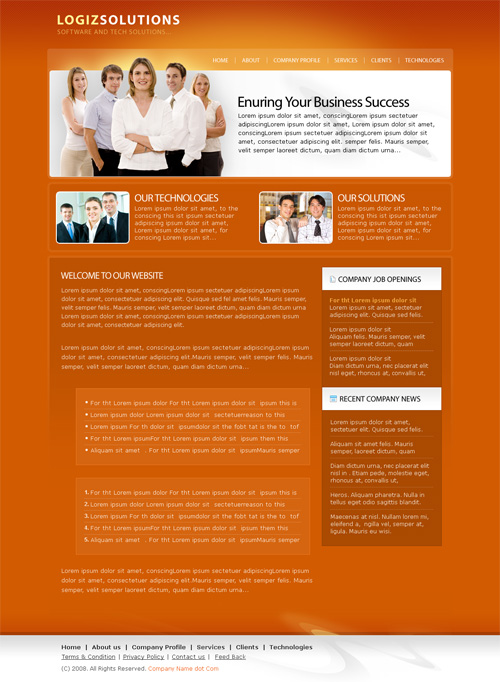 This is a brilliant design. The use of orange and rust colors will appeal to the budget minded consumer. The template comes complete with a variety of stock photographs showing executive teams in groups of 3
and more.

The main banner image incorporates the image of a team of 5 individuals, 3 Caucasian females and two males. The team appears to be headed up by a female, making this a perfect design for sites aimed at
female business owners.
The template ensures that you offer the impression of a business with a modern edge. A web2.0 gradient runs through the background and the footer of this template offering some nice effects to denote vibrancy.