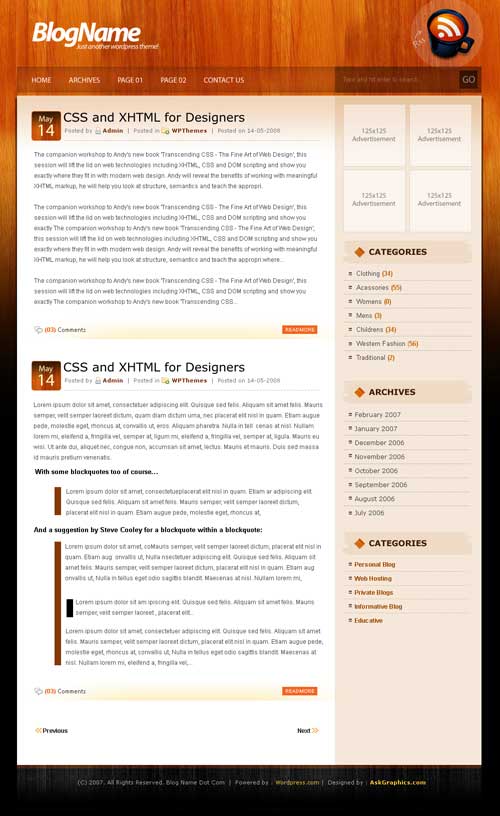 |
This is 2 column design for your WordPress blog. Your RSS feed is prominently featured within a coffee mug icon to right of your blog. The already prominent RSS icon is further highlighted by a spotlight effects.
A semi-transparent navigation bar and search feature offers a very pleasant effect just one of many examples of outstanding design. The theme includes a wooden floor style background which goes from a natural wood to stained black wood effect in a gradient fashion.
The site includes space for 4 125×125 pixel adverts and you can be sure we have tested this theme for compatibility prior to release.