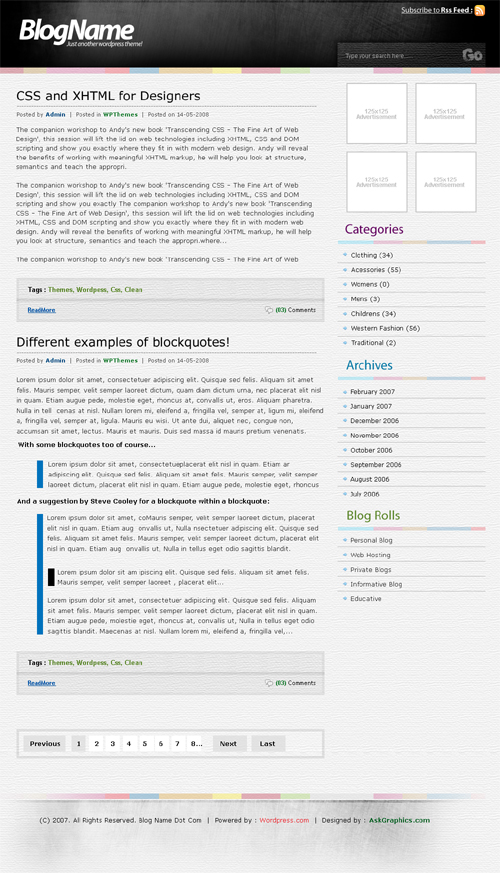 This theme comes with a wood effect search box and the main content area feels like very heavy lined paper. This gives the site's style a very academic theme. The primary colors used are black and gray, however there are pastel highlights of green, blue, pink and even brown.

This template is especially useful for any sites that want to promote the browsing of articles and news posts via tags.
This is due to the fact that the related tags for all your blog posts appear after the article summary on your homepage. Your tags are repeated on the main article page too, ensuring maximum promotion of your articles using tags.
You will need the following plugins :
wp125
Wp-pagenavi
Gravatar