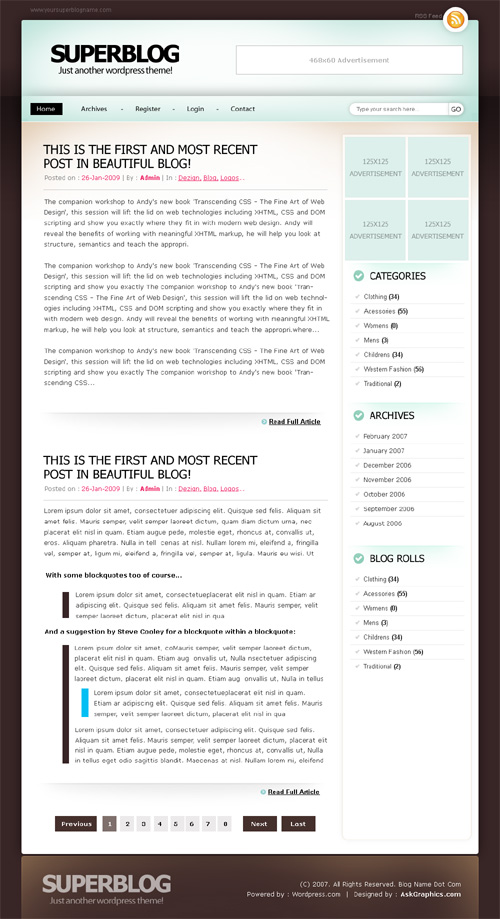 This may be a very straightforward design however it remains extremely effective. If you're looking for understated style then this web2.0 fixed width 800 pixel wordpress template might work magic for your sites interface.

The theme includes many nice details, you would need to see the live demo to fully appreciate it.
A 2 column design with a light centre and a chocolate, mauve, grey-brown background with a light blue header that includes your featured RSS Feed.
The theme as with all our designs has been cross browser tested to ensure your visitors all experience the same quality design and layout no matter which browser they use.
You will need the following plugins :
wp125
Wp-pagenavi
Gravatar