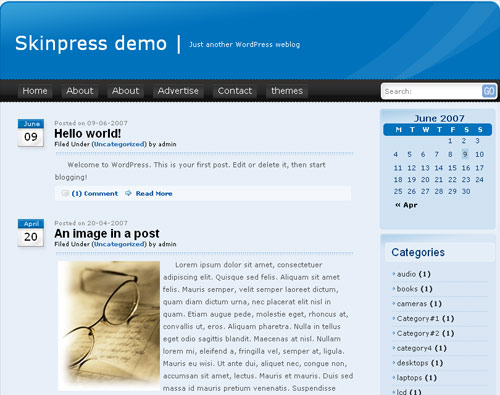 This wordpress skin makes full use of various blues. Your calendar appears in the top right of your right hand navigation column.
If your site needs to draw attention to events, whether on or offline this is a brilliant design.
A button style top navigation alongside a search function which is built into the top black navigation bar creates a strong impression and clear navigation.
Sweeping stripes in the header adds a feeling of motion alongside the sleek blues. The designs smooth edges and the fact the template makes use of very few hard straight edges or lines ensure this is a very sleek design.
Fully tested with the latest version of WordPress and guaranteed to work in all browsers.